Welcome back to whims simlit weekly (maybe two or more weekly) sims news. It will cover all things about what sims related things I've been doing. This is the third but the last issues of whims. Well, for good reasons.
It's been a long time since I posted whims, some of it because, you know, college life, also some real life thing and more of my business.So I decided to actually create a new site where I can post just a little pieces of whims news. So this might be the last issue but this is a beginning of a new thing bla bla bla, just go check this blog if you wanted to see it, it probably have nothing in it yet.
https://whimssimlit.wordpress.com
Fletcher's Headline
Fletcher Legacy finale episode 12 is finally out. So many death happened also drama and other stuff that's super game of thrones. But none of that is actually real because it's just all an attempt of aprils fools joke so sorry for those who think it's going to be good, no, it's not, boring stuff happened in the real finale which will be more likely posted on ......well ...........I don't know when it will be finished, just wait for it.
Also the wonderchild is finally a teenager which is also means I need to play with her because I haven't got time for that. So I'll take some hiatus for that and also wait for another Landgraab's Wonder Child project which will be using Philip Broster and Sheila Babb, Fletcher Legacy characters you probably have forgotten.
Sims News
Get to Work is out and it's amazing, well, in the concept. There are so many bug that may already be fixed by the new patch. Of all the bug that is happening it's actually a pretty big expansion pack, with 3 new active careers and a retail store system.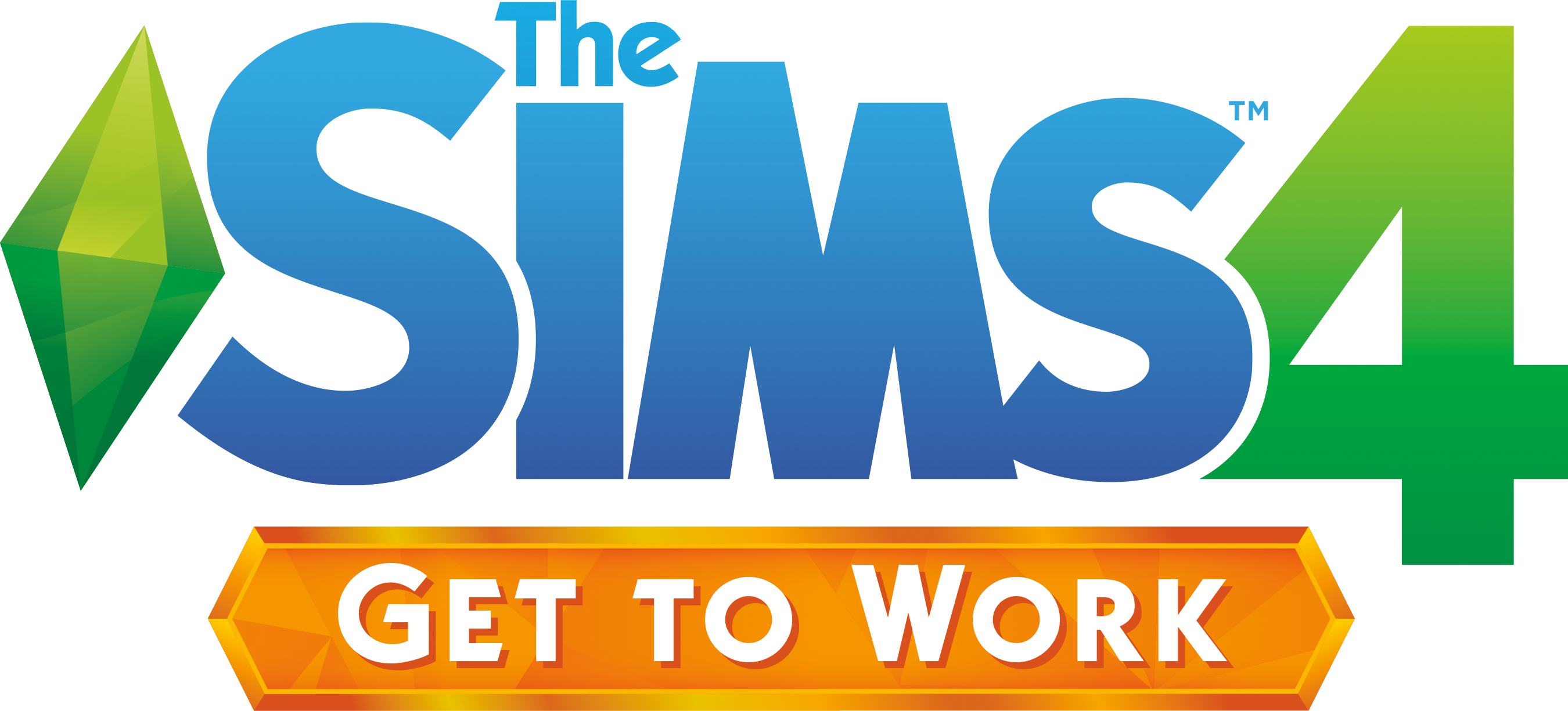 Is it worth the price, it depends, if you're someone like me who have a moderately paid part time job but still life with parents, meaning I have some money to spent on gaming rather than life support, well, it is kind of worth the price. But if you're not, well, just wait for the discount and pay your rent or other important stuff that need paying because it's definitely a super expensive expansion.
Stories I've been Reading
Nothing really, but I watched a lot of youtube stuff, so move on!
Youtube Corner
There are a lot of get to work let's play, TheDiamondMinecraft is finally back with
get to work expansion
and it's going to be awesome. So does
GuudeBoulderfist
,
MessYourSelf
, and
ThinkNoodles
. If you want a more generic let's play, I recommend
andrewarcade
let's play.
But I'm tired of get to work let's play. I found so many good let's play that doesn't even use let's play. The first one is a Five Nights at Freddy's theme let's play by LaurenZSide. I almost never like sims 4 let's play that's done by female simmers because sometimes it's too generic which how I play it usually and I wanted something different to watch.
This is why I love her let's play because she made a theme for her let's play. Even though personally I hate horror games but I actually quite like horror let's play because I'm not the one playing it. Now, she's actually making all of this Five Night at Freddy's characters into a sims and live their horror live together. I can mumble more about her let's play but you better check her out by yourself it's really funny and entertaining.
Another let's play is a relatively new youtuber I found from The Sims Forum which user name and channel named
Captain Sauce
. I usually don't like a newbie let's player as my first impressions of them are that they have a horrible mic or also too awkward it's sometimes painful to watch. But this is different, he have a high quality content in his channel, he's not awkward, in fact he's using a webcam so it definitely make me more connect to his way of playing. He also edited out the boring part, give some caption if needed, and more high quality content stuff.
In his Sims 4 Let's play we followed Kevin who is a good looking male sims who's rather rich compared to other let's play start (read: motherlode). It's actually what makes it interesting because he didn't have to do some of sims 4 boring stuff that is very long. Also he filled in the neighborhood with so many celebrity based sims like, Michael Jackson, Justin Bieber, Smeagol, Mr. Bean, X-Men, and so many other which is one of the highlights of his let's play. One other highlight is when he bake a cake and give it to their neighbor. It might be very simple but it reminds me of sims 3 party where the guest would bring their own serving of food every time there's a house party. Why don't they do that in sims 4 anymore? If you're excited go check his let's play and subscribe to his channel if you like his videos.
Current Household
Sims 4 Get to Work Household
I've taken sims selfie like everytime my sims change clothes, it's crazy!
I've been playing so much get to work since it came out. EA finally give us the active career that we always wanted. Thank god for that. There are 3 new active career and also a new retail system where you can buy a lot to be made a retail store where you can sell anything in it. My favorite is probably the scientist since I love science and I always wanted to become a chemist when I was a child because it was very cool.
I made three sims specifically for get to work expansion and playing with them for days and I literary can't remember their name. So I'll just call them by their profession. So first here is my scientist!
Look at that cute robot thingy, I love it!
One thing I love about science career is actually that it's remind me of sims 3 science career. At the sims 3 science career you have to learn gardening, fishing, and other thing which confuse me because why would a scientist need to learn all of this stuff. I can read the job description of why they need it but I'm too lazy to do that. And those robot is adorable.
Doctor and the intern is talking instead of taking care of the patient
Now we move on to doctor career. I love the doctor career, tending patient, doing experiments, the scrubs, everything. The hospital feels like a real hospital where the patient wait for hour to get tended. It's actually the easiest one to do when you're still an intern but as the career progress it's getting more and more complicated, just like the real life doctor career. I actually love the way you actually need to experiment examine the patient fist to diagnose his/her illness and also figure out how to take care of the disease. It's definitely make my doctor sims experience a lot more challenging.
It's definitely better than sims 3 private agent career.
The investigator career is probably the less one that I played. It's not that it's bad, it's actually work very well. You got to take your sims to the police office and not like other active career, you actually go to investigate stuff. You check for clues, analyze it, and using that to look for the suspect. There's even more to it than what I just told you. My problem is, because you get to go other places, you are constantly faced with loading screen. Maybe it's my laptop but it takes like 20-50 seconds for the loading screen to load.
There's also retail system which I don't have time to explain but basically it's a store where you make people to buy stuff you sell. One complain about it though is that you need to hire a sims with high work ethic unless you want to keep nagging at your employee for not working just to increase their work ethic. I hire a sims to give me more money, not to give me more frustration. Oh also, they don't go to the cash register so it's just like a decoration. Especially that you need it in the lot to work, it's just such a shame.
Overall it's actually a good EP, buy it if you have the money or wait for the discount if you don't. It's definitely very expensive stuff but for me I am definitely having fun playing with it.
CC and Mod Corner
Door Locks for TS4
This is like a dreams come true. No more "cannot unsee moodlet", No more removing door to keep people inside, No more townies reading our sims browsing history, and we can finally have our sims woohoo all night long without having anybody looking at those red heart confetti bursting out of the bed. It's pretty self explanatory, you can now lock door, you can even specify the lock for a visitor only, children only, gender specific and more. But beware that it's still a mod so read the instruction, but this is the best for now until it's patched.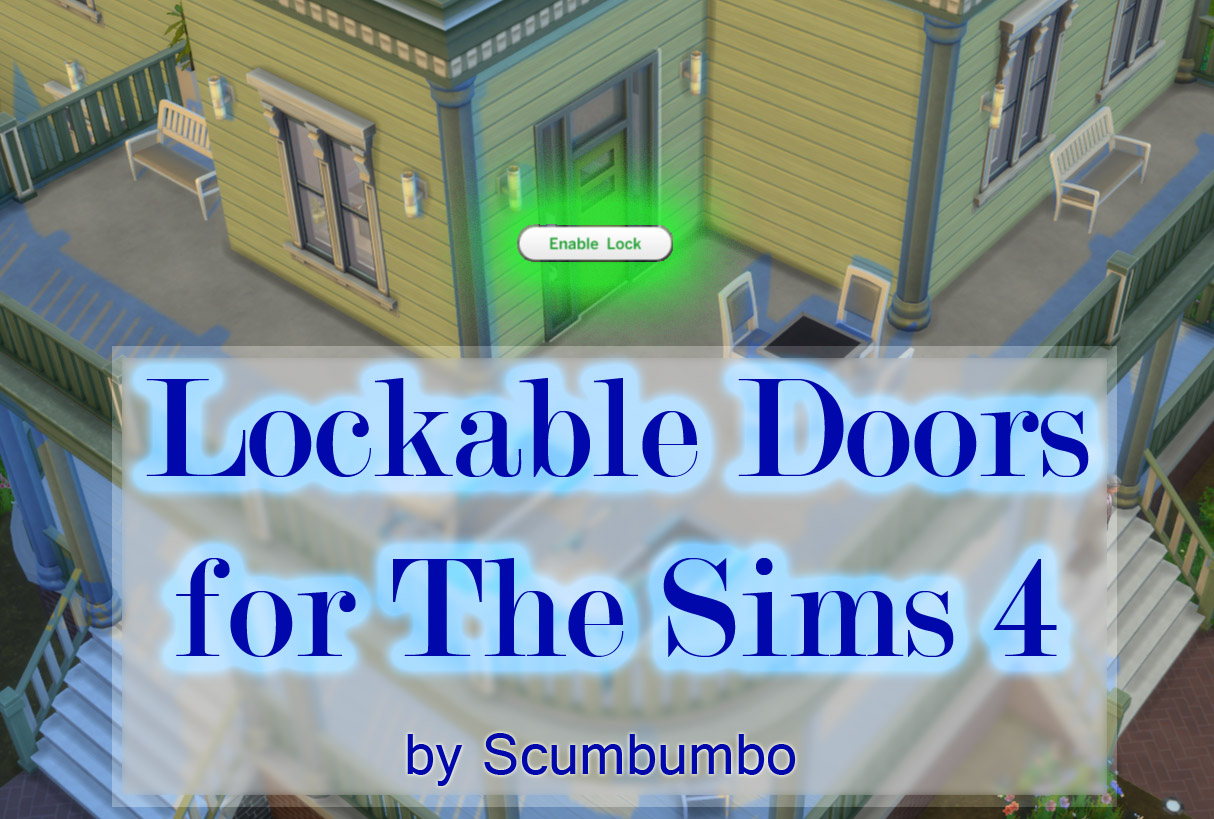 http://www.modthesims.info/download.php?t=552565
MC Command Center
Master Controller is back? Oh yeah! If you don't know what Master Controller is, it's a sims 3 mods by
Twallans
that allow you to control almost everything in the game just by using computer. It make you more godlike even though you already are. This mod is the sims 4 version of it. For more information just go to the post it will explain you everything. I'm very glad this is back and I hope people keep developing this kind of mods until every sims games that will ever be. Hehe.
Community News
Simswriters is doing a super short writing challenge where the grand prize is Get to Work expansion. So if you haven't
Get to Work
yet this is one chance to get it. Even if you have it already you can still give it to any of your friends who haven't. I post one of mine
here
so be sure to check it out. If you want to join, you have to be a member of
simswriters
and go to
this link
for more information on how to join. Hurry up it's only up until 18 April!
Starwingsims
is doing a
Sims 4 Iconic Model Challenge
where she will take 8 sims from the submission to undergo a specific process of elimination until one of them will be the winner. If you want to join or know more about it click the link below.
Back Cover
That's all for this issue, this is going to be the last issue posted on this blog , but be sure to check out the new blog when it's out, I'll make sure to tell you when it will be but for know thanks for reading. I haven't ask permission for any of the picture or video that I posted so if you believe that it's yours just tell me, I'll take it down immedieately. Bye!